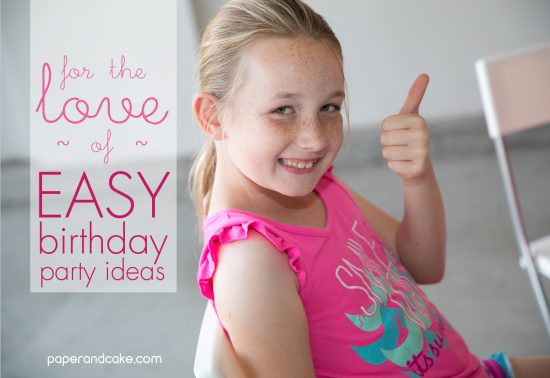 This weekend I attended my niece's 8th birthday party. It. Was. Beautiful. Not the over-the-top, high-budget, month of planning kind of beautiful, but the simple, kid centered kind.
I wholeheartedly believe that EVERY kid should have a birthday celebration. Every. Kid. And that party does NOT have to be perfect. Don't get me wrong, I LOVE to throw a big-old-perfectly-decorated-over-the-top INSANE kid party. But I also love parties just like this one. Shot by the birthday girl's mom, my sister Missy, please take a moment to check out these easy birthday ideas and to smile at the delight of 10 little 2nd graders.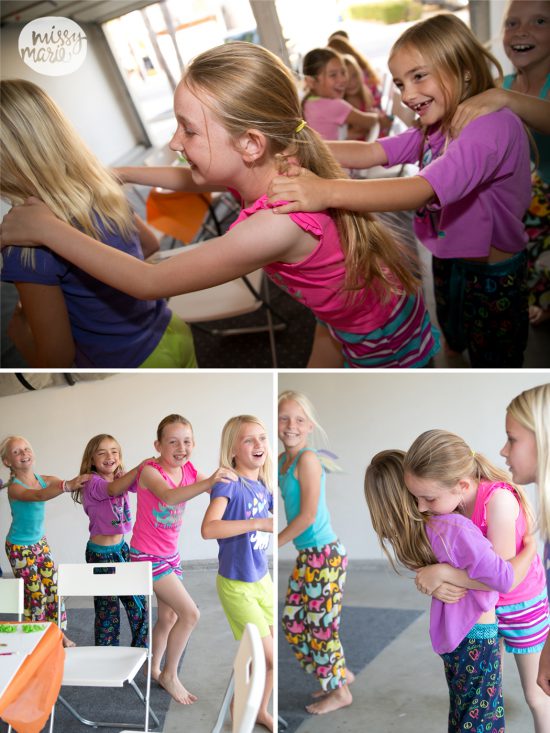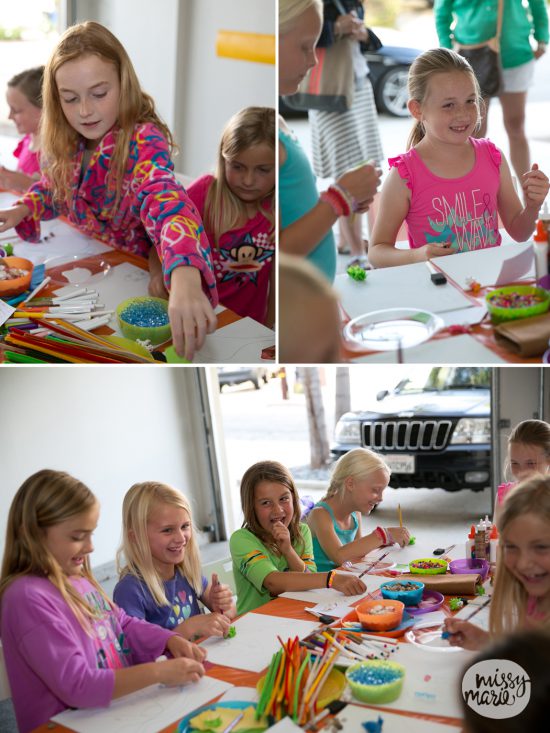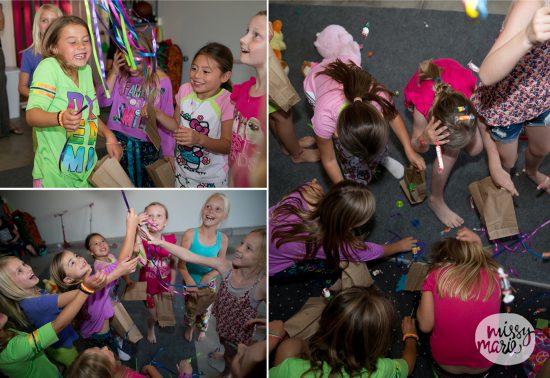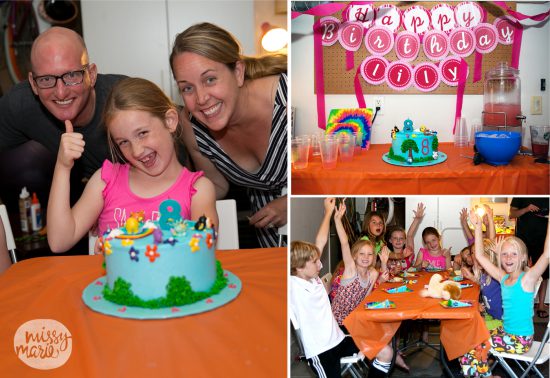 The birthday girl and her friends celebrated in the family home garage – the cleanest garage I've ever seen! A nice area rug, chairs and a 6 foot banquet table are easily set up and decorated. As the guests arrived, the girls gabbed and giggled and helped themselves to pink lemonade and snacks. The craft of the party was to make a "Moshi Monster Habitat" out of regular craft supplies and a canvas board. The kids were offered everything from pipe cleaners to tissue paper, lots of glue and glitter, and each girl was given a mini Moshi Monster to live in their newly constructed "habitat". It kept them busy and having fun until the pizza got there! Pizza, fruit, then it was time for a string piñata (we were in a garage after all). It wasn't long until it was time to sing the Happy Birthday song and eat some cake! The girls were all invited to watch a movie in their jammies for a bit, and then it was all over. A perfectly easy birthday party.
I've never seen bigger smiles and happier kids to just be together and celebrate. So, as you start to plan for your child's next party, I hope you think about these easy birthday ideas.