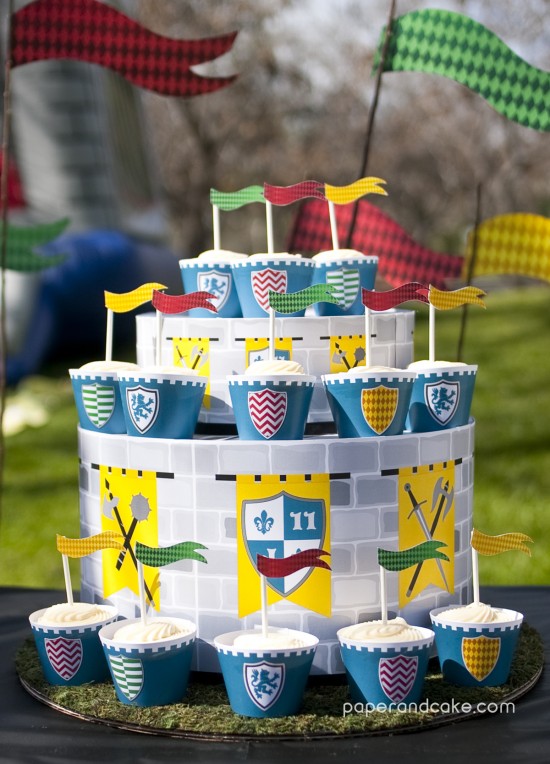 Hear Ye! Hear Ye! It's Sir Jacob's birthday and you are all invited to the Knighting ceremony! My daughter has been best friends with Jacob since diapers, so when I heard he wanted to have a Knights themed birthday party I was happy to oblige.
I took a little inspiration from what I think a jousting tournament might look like with flags, shields, crests, swords and other medieval weaponry. My utmost favorite part of this party was the cupcake stand (which we've used again, and again). To see a tutorial for the hat box cupcake stand click HERE!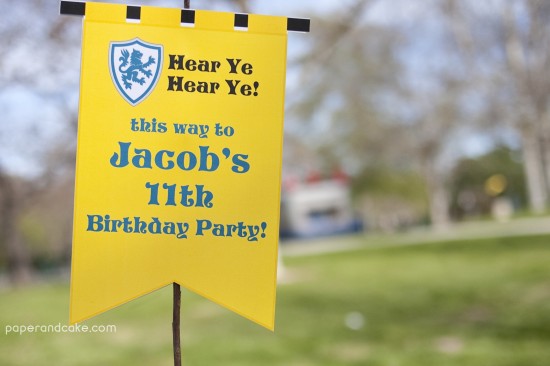 Wayfinding signage was really important at this event, as the party set up was at least a furlong, as the crow flies, from where you park your horse.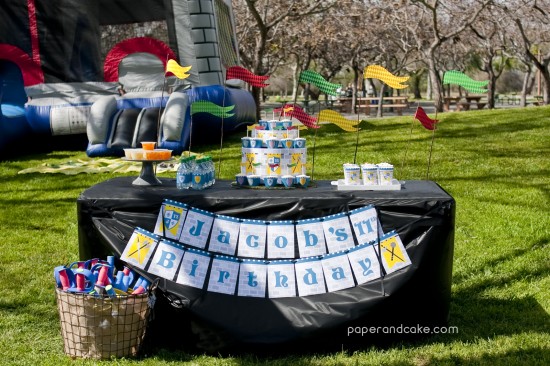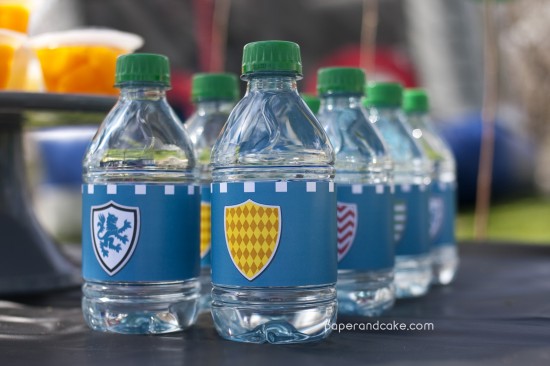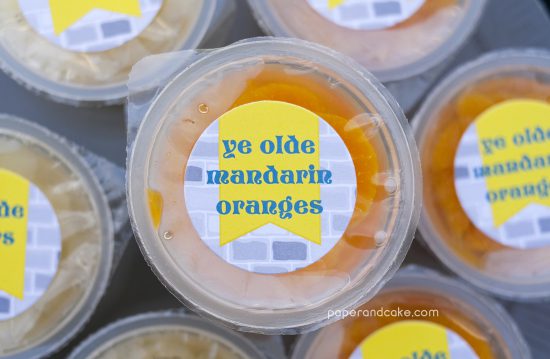 They weren't really old… I swear.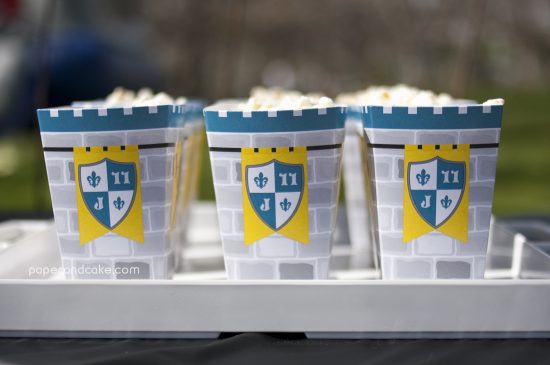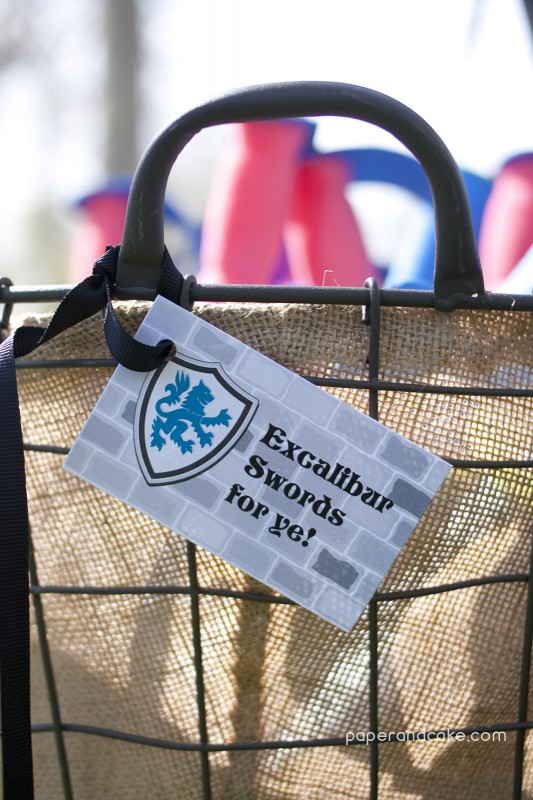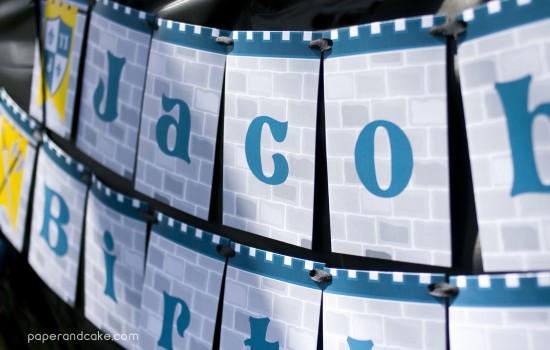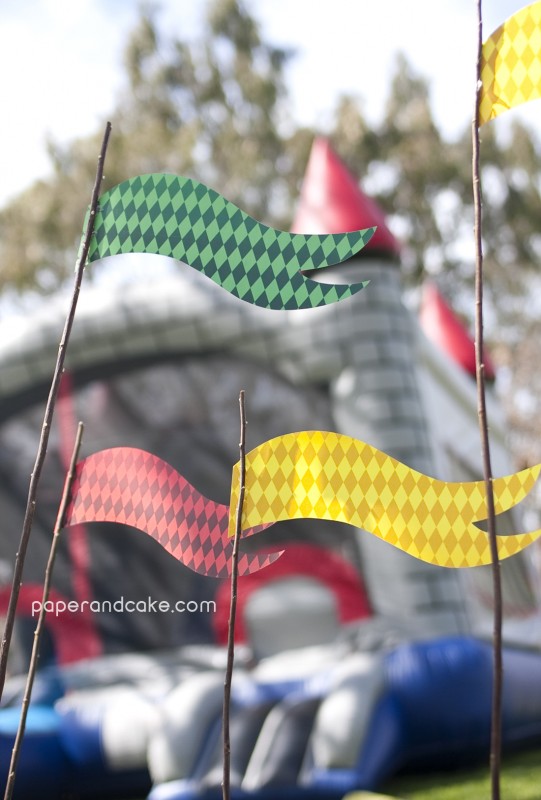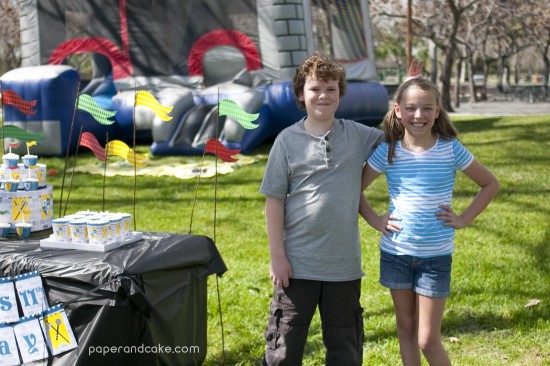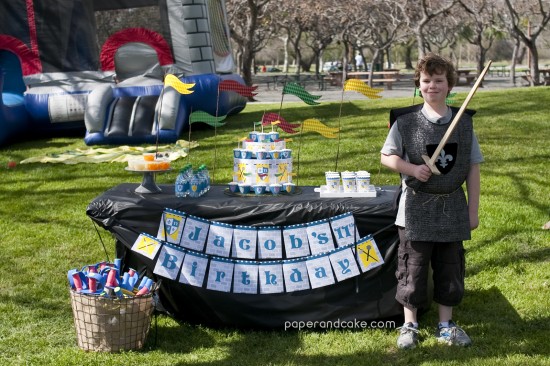 Happy Birthday Sir Jacob! We hope ye had great time, we bid thee farewell!
Do you have a little Lord or Lady that loves ye olden times? Well, we offer TWO ways to party… choose "YOU PRINT" to download and print out at home. Party includes:
Invitation (fits A7 envelope) +
Cupcake Flags
Party Rounds / Party Food Labels +
Cupcake Wraps
Treat Bag Toppers +
Jar Labels +
Pennant Garland +
Door Sign +
Water Bottle / Juice box / Milk Carton Wraps
Mini Popcorn Box + (add age and/or initials only)
Flags
Themed Backdrop + (add age and/or initials only)
Full Patterned sheets
+ Customizable item
Or choose "WE PRINT" and we'll do the work!