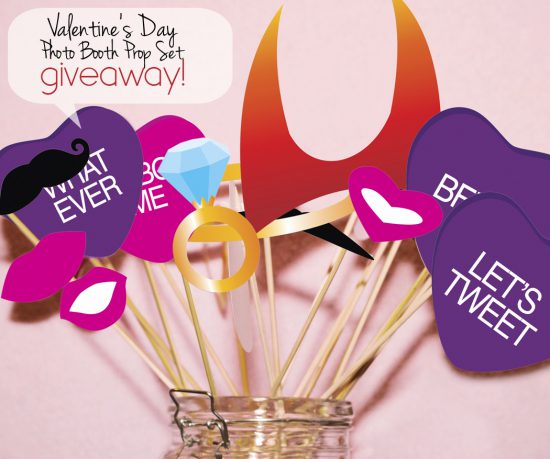 UPDATE: This giveaway is now closed.
How do we show you how much you mean to us? By giving away a printable set every month! This month, to celebrate the ultimate holiday of Love, the featured set is our…
Fall in love with your Valentine's Day Photos with these props, or give them as V-Day gift!
Included in this printable collection:
Photo Props
– Mustaches
– Pink Lips
– Heart Shaped Candy Expressions +
– Devil Horns
– Angel Halo
– Diamond Ring
– Princess Crowns
– Heart Shaped Glasses
– Pennant Banner +
– Signage +
+ Easy to edit and personalize item
HOW TO ENTER:
All you have to do is leave a comment on this blog post telling us anything you like about this set or about Valentine's Day. Please be sure your correct contact information is included in your comment. Love is universal, and so is this giveaway. Winner will be chosen at random on Wednesday 02/12/14 at 8pm pst, and announced immediately following.
GOOD LUCK!