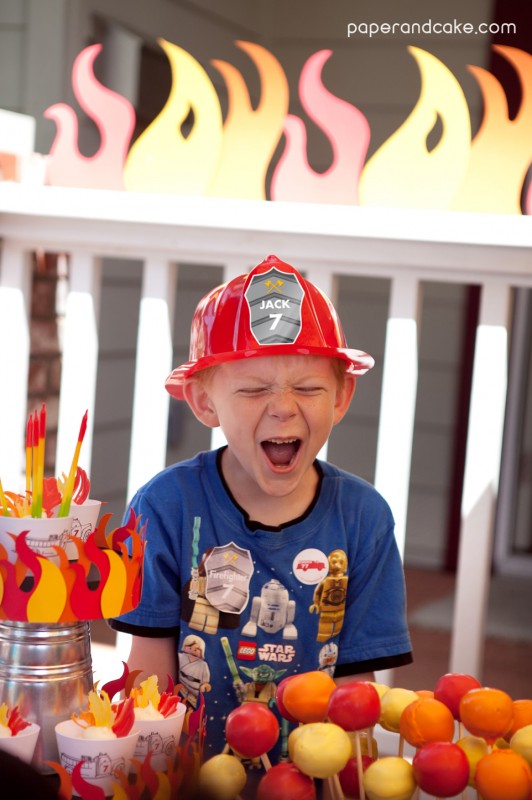 When I first heard about Company 77 Mobile Pizza Unit, I knew I had to have it for my son, Jack's 7th birthday… I mean HE knew he had to have it. Company 77 is a real fire engine that serves as a mobile catering unit. They offer unbelievable gourmet pizzas and tons of fun gadgets for the kiddies to play with. We had the fire truck, now we just needed the firetruck party!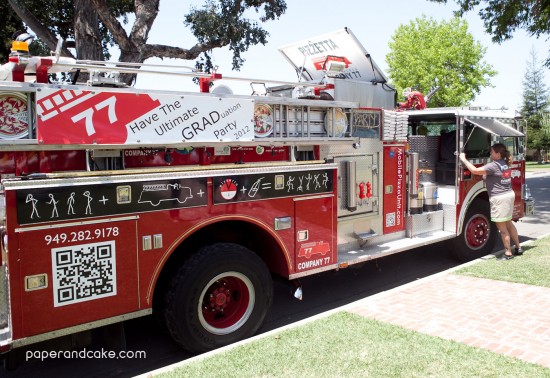 .
.Company 77 catered the party. Gourmet Pizza + photo booth + tons of fun gadgets for the kiddos to play with = so much fun!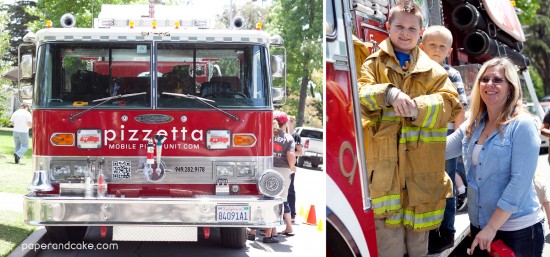 Flames, flames and more flames! We decked out the front of the house with paper flames and crepe paper to give it that on fire effect.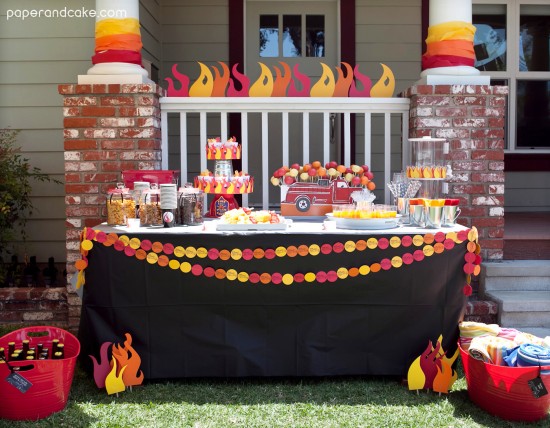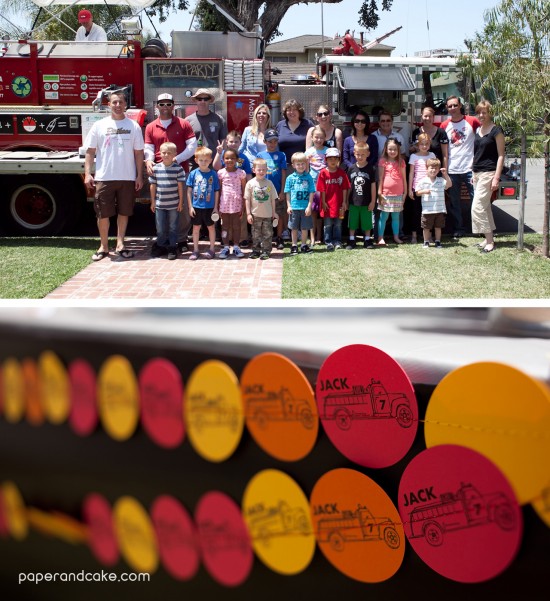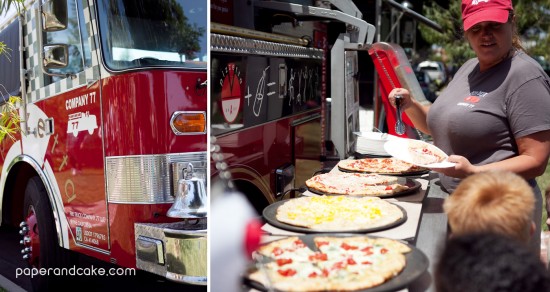 .
On top of the delicious pizza, we made a few fun and fiery snacks!  We served watermelon, cantaloupe, and pineapple on skewers, and created a layered jello cup to resemble the colors of the flames.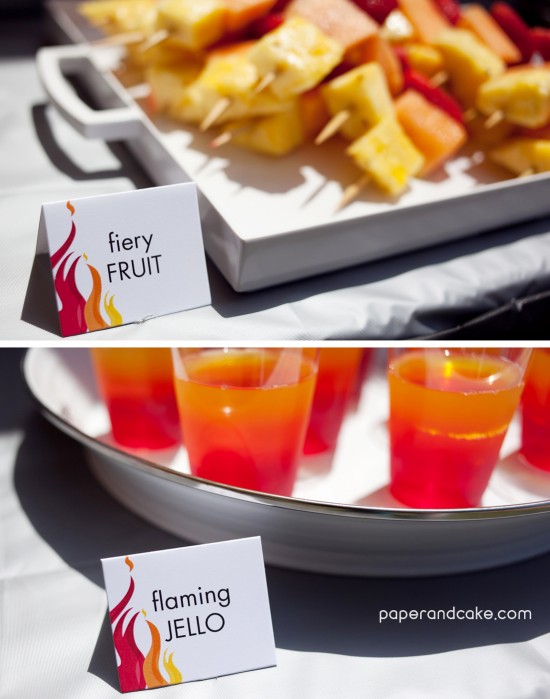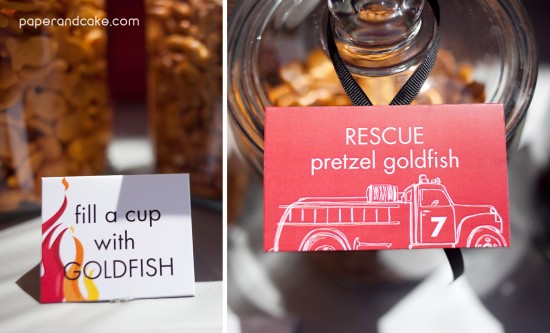 .
The sweet stuff is always the biggest hit! We created colored chocolate flames to use as toppers for our cupcakes, and served up some tasty cake pops!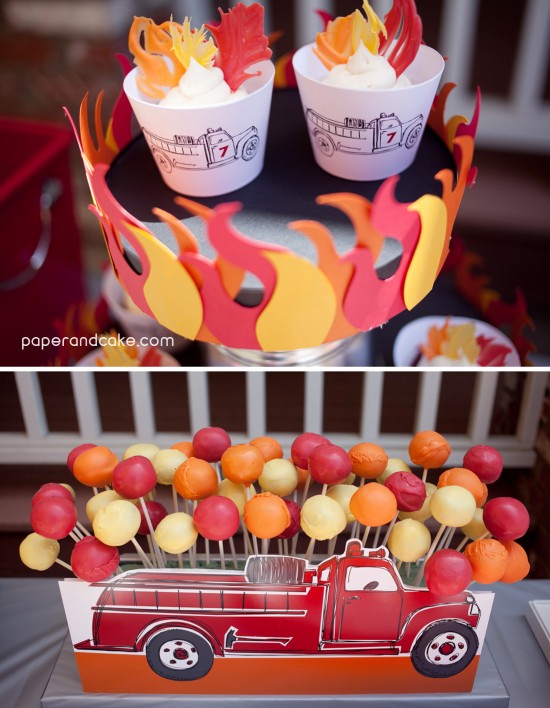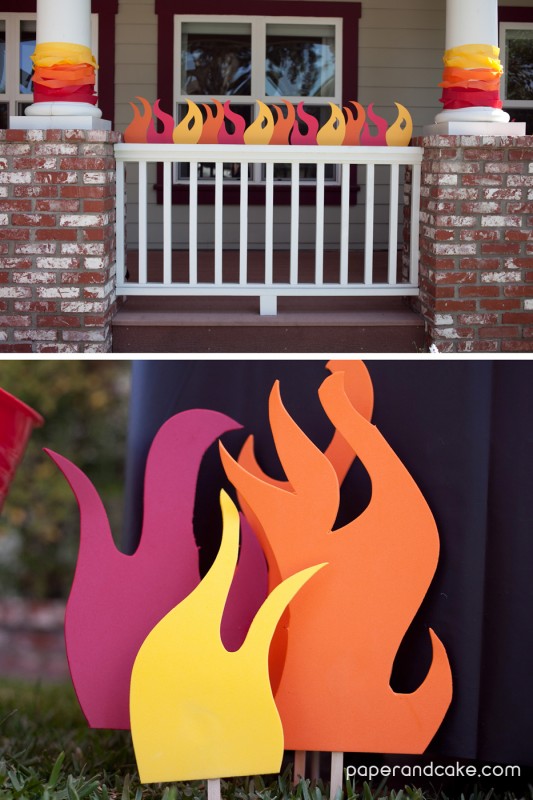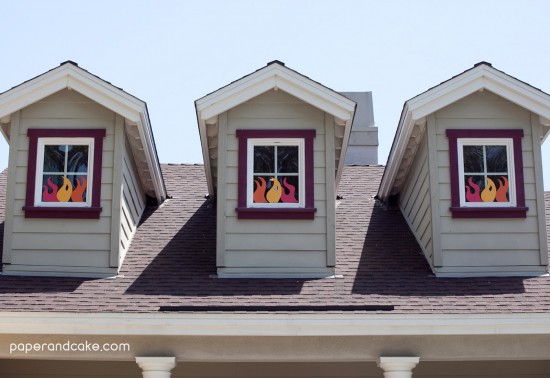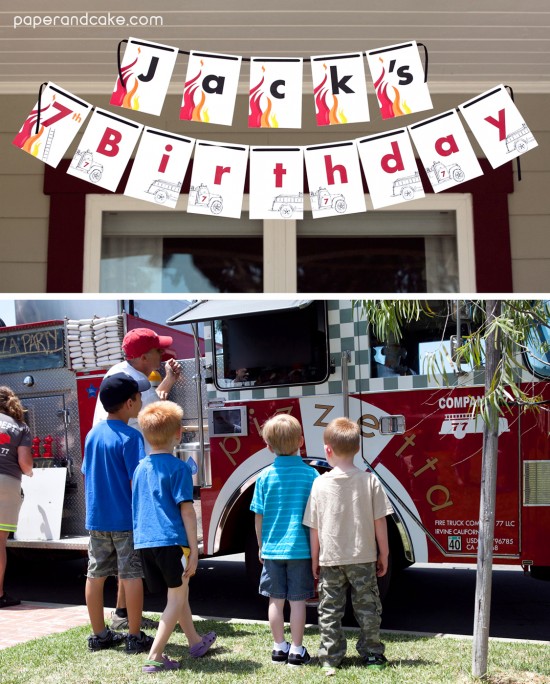 .
Each kid received their very own fireman's hat and gift bag filled with licorice fire hoses!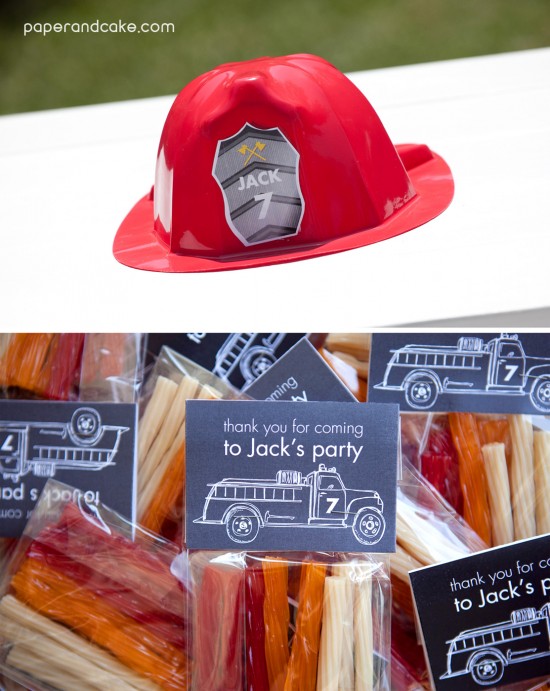 .
The games were the best part of this day! We made a bajillion foam flames and stuck them into the ground. Each kid had their very own water gun backpack, and their goal was to run through the course as fast as they could while trying to squirt down as many flames as they could. They had a blast!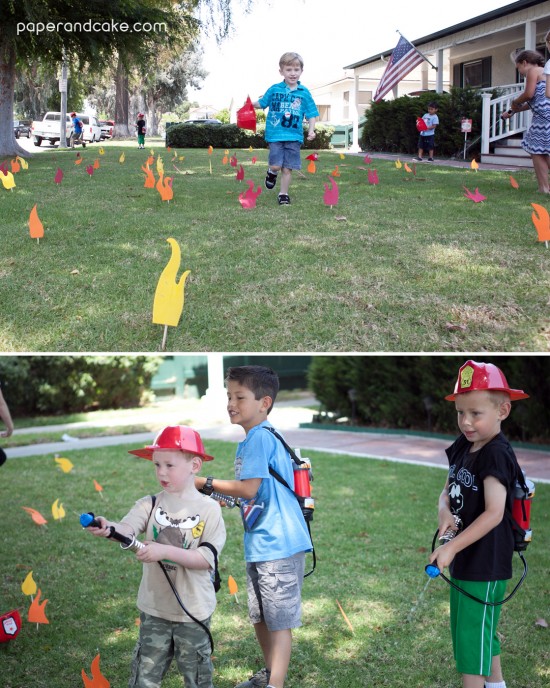 Everyone had such a blast at this party! Looking to throw your own Fire Truck Party? You can get it right here!
Our Printable kit includes ALL of the folowing:
Invitation (fits A7 envelope) +
Cupcake Picks +
Cupcake Wrappers +
Party Food Labels +
Jar Labels +
Favor Bag toppers +
Flame Stickers
Running Flame border
Front Door sign +
Pennant Banner +
Firemen Badges +
Flames (small&large)
Firetruck Illustration
ALSO INCLUDES the following in black ink only, to print on color paper:
Cupcake Picks +
Cupcake Wrappers +
Flame Template (small&large)
ALSO INCLUDES:
12×18″ Fire Truck illustration JPG (as seen in the photo with the cake pops, printed at costco.com)
HOW-TO for the "Chocolate Flames" (as seen on our cupcakes)
OR you can choose "WE PRINT" and we'll do all the work for you!
Please see our Fire Truck Party feature from Hostess with the Mostess.